The only way to win your confidence is by doing great work each time, every time. Sometimes a client is generous enough to write in a few words about their experience with us. These are few such unedited, as-is feedback we have received.
netPurists
rated

4.5

out of

5

based on

6

votes


"Clinicea is a global giant in the field of medical software for doctors. It specializes in Cloud EMR across India, Oceania & Africa. We worked with them in implementing continuous integration and automated regression testing."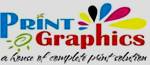 "netPurists is the most quality conscious software development company I have come across.They go the extra mile in even the little mundane tasks such as the sketches and designs of a prototype. While I am from a non-technical background, this approach of theirs in trying to get it just about perfect at whatever be the task at hand gives me great confidence in the quality of the work that goes behind making of their solutions. I would recommend them to others for sure."

"Our business deals with the invasive healthcare technologies which requires mission critical reliability and failover. We approached netPurists for the same and were quite impressed with their ability to understand the commercial significance of our work. They were unhurried in their approach to understanding our domain before offering a solution. They are experts at what they do, would highly recommend them. "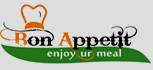 "My business has been in a high growth stage, and I needed a IT company that could keep pace with the changing requirements. I needed quick turnaround times. I was recommended netPurists by a friend, and absolutely loved their low key responsible approach to getting things done. My business is finally manageable through customized solutions and my bottom-line is getting better. Love what they do, and would strongly recommend these guys"


"They seem to be BIG on quality. Great value for money. Would recommend to others."

"Easy Clinic is the largest primary healthcare IT provider in the Indian subcontinent. netpurists were called on board for the specialist focus on Microsoft .Net Development technologies . Their work lived up to our expectations. We were more than satisfied with the quality of work and would be using them again in future"